Building Owners and Managers International (BOMA) is pleased to introduce the new Certified Manager of Commercial Properties (CMCP), a certification designed for early-career property professionals who are looking to validate their industry knowledge and take their careers in commercial real estate to the next level. 

As the only certification of its kind in the industry, the CMCP instantly communicates your ability to be an effective commercial property manager and your strong understanding of the responsibilities of the role. Earning the CMCP certification is the first step in building a successful career in commercial real estate. 
CMCP Advantages 
Offers recognition in one's career (typically 1-5 years of experience)

Validates foundational knowledge in key areas of property management

Evaluates readiness for additional training, responsibilities, and career advancement 

Quickly assists employers with on-boarding new property managers and assessing industry knowledge and career potential 

Backed by BOMA and BOMI Ceritification, Inc., the leaders in commercial real estate education training
Eligibility Requirements 
Four-year degree and 1 year of property management experience, or
Two-year degree and 2 years of property management experience, or

No degree and 4 years of property management experience, and

30 hours of verifiable education in commercial property management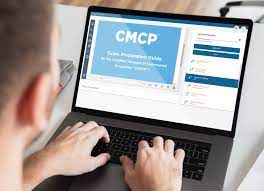 CMCP Exam 
Exams offered at multiple testing centers throughout the U.S. and internationally 

Exam questions reflect body of knowledge for property management developed through market research and a Job Task Analysis conducted by BOMA and BOMI

Membership in BOMA is not required

Registration is $675, which includes application and exam fees and a candidate handbook.
Learn more about the CMCP certification and get on the early access list for more information at www.CRECI.org.