Spring has sprung! And that means it is time to start turning on your irrigation systems and start watering again. But, there are few steps that one must take to ensure that you do not damage your irrigation system (i.e., pipes, components, etc.). It is best to leave this up to a professional contractor. A good contractor will have the experience and expertise to make sure your irrigation start-up is done correctly. Below is a step-by-step on what this process looks like:
Step 1
Open the system's main water valve. Open it slowly to allow pipes to fill with water gradually. If they are opened too quickly, main sprinkler lines run the risk of experiencing high-surge pressures, uncontrolled flow, and water hammer, which may cause the pipes to crack or burst.
Although you may want to save a couple of dollars by taking up the challenge yourself, you will be paying more in the event of a broken pipe. That is why a professional is highly recommended.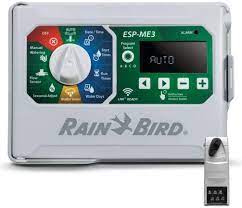 Step 2
Verify the proper operation of each station valve by manually activating all zones from the controller.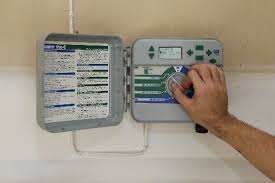 Step 3
Adjust the sprinkler system. Make sure to walk through each station on the controller, checking for proper operation of the zone. Things to look out for are correct operating pressure, adequate rotation adjustment of sprinkler heads, and coverage. If there is low pressure, that is an indication of a line break or broken sprinkler. Filters should be checked and cleaned on sprinklers performing poorly, and heads should be adjusted to necessary grades.
Step 4
At this point, it is now time t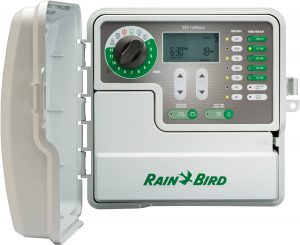 o reprogram the controller for automatic watering. Replace the back-up controller battery if necessary. Wipe off Solar Sync sensor from dirt and debris that may hinder it from functioning correctly. Uncover and clean the system weather sensor, if applicable.
Conducting an irrigation start-up properly will not only save you a headache, but WATER, TIME, and MONEY. Again, the above-referenced steps may seem simple and easy to follow, but they do require expertise and experience from a professional contractor. High-quality, efficient landscape irrigation systems are a culmination of good design, quality products, professional installation, and timely maintenance. Each of these factors relies on the other for the system to work harmoniously. Should any component fail, the entire system will collapse, and that is why each is crucial to the others' success. For an irrigation system to be truly efficient, it must combine high-quality irrigation systems with knowledgeable people worki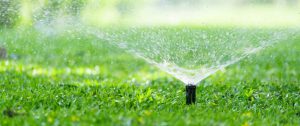 ng on them.