While many other ornamental types of grass tend to arch outward, the Karl Foerster Feather Reed grass forms compact, erect clumps of narrow green leaves that send up stiff flowering stalks. This means that this ornamental grass adds a dazzling, vertical, architectural element to the landscape. These tall, narrow plants draw the eye as exclamation points. They are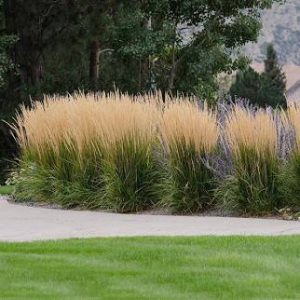 easy to grow and require minimal maintenance to retain their sculptured appearance. It was crowned the 2001 Perennial Plant of the Year and continues to be timeless. 
Main Appeal 
German-engineered, this plant is meant to last. It embodies beauty, resilience, and endurance. Because it is clump-forming, the grass does not spread. It stays put in a nice, slow-expanding clump. The plant is not prone to suffer from diseases or pest infestations and requires very little fertilizer or even water, making it a sustainable option.       
Feather Reed Grasses are nicknamed "motion grass" because it sways in the slightest breeze, similar to the Lomandr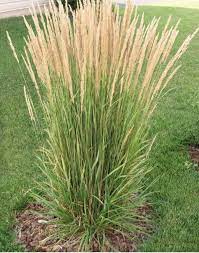 a. It sways to and fro in soft winds and whips back and forth in heavier ones. Their kinetic energy is sure to bring a dynamic element that will electrify your landscape design. 
Plant Tips for Care 
For best results, place the Karl Foerster in an area with full sun to partial shade. It will benefit from the morning sun and late shade location in climates that are hot and dry. But keep in mind that too much shade can decrease the number of blooms and make the foliage floppy. This grass is a sun-lover. 
We recommend leaving the foliage and seeds heads throughout the winter. Enjoy the winter interest delivered by this gorgeous, award-winning grass!
In the spring, enjoy the surge of new growth. Ornamental grasses are fun to watch all year long, from their lush summer foliage to the high impact of golden flower stalks and seed heads in autumn. 
Whatever you decide to do about your landscape, do not forget to consider the Karl Foerster. It is a workhorse that performs beautifully in modern, rustic, or formal design styles. Lean on this plant, and it won't let you down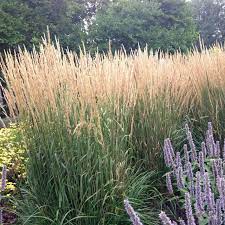 !