Have you ever seen or heard the beautiful swishing and swaying of ornamental grasses? Not only are they acoustically appealing, but their dimension and movement send spectators into a hypnotic swoon. Rest assured that the Lomandra will charm you with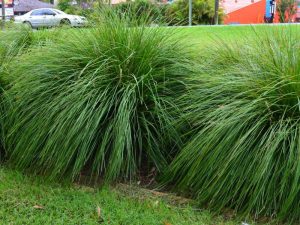 its dance. Native to Australia, it was further developed in New Zealand to include numerous cultivars. As an excellent visual enhancement to your landscape, Lomandra grass can't be beaten in most of our temperate and warm climates. 
Main Appeal
Beauty and grace aren't the only factors that make the Lomandra attractive. The main attraction is its maintenance, or better yet, its ability to endure the lack of. These grasses can thrive in drought-prone areas and sites with low maintenance needs. They are the perfect hybrid: beautiful and practical.  
Caring for Lomandra Grass
Lomandra is suited for full sun or lightly shaded conditions. The foliage color may change slightly depending upon the exposure to sunlight, but the plant's health will remain unblemished. Occasional watering is an important part of Lomandra maintenance. Once the grass has been established, it will be tolerant of drought, but the watering is for the thick clumps of glossy foliage. 
In the unfortunate event t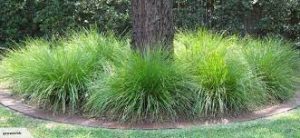 hat the grasses get damaged due to frost, wind, or time, cut them back 6 to 8 inches from the ground, and the foliage will spring back to life as beautiful as the first time. 
Pests or Diseases
Lomandra grasses aren't usually prone to pests or diseases. In fact, some Lomandra grasses have developed a resistance to Phytophthora, or root rot. 
Lomandra Grass Uses 
When planted alongside edges, the Lomandra grass can slow down weed intrusion and provide shelter to young plants. 
Its strong root systems make them the perfect candidate for growing on slopes and in areas that are prone to erosion. The roots help stabilize the soil along with trapping nutrients. 
Whether you need a plant to stabilize a creek bank, create a buffer, serve as a groundcover, or add a beautiful aesthetic to your landscape, the Lomandra is the way to go.